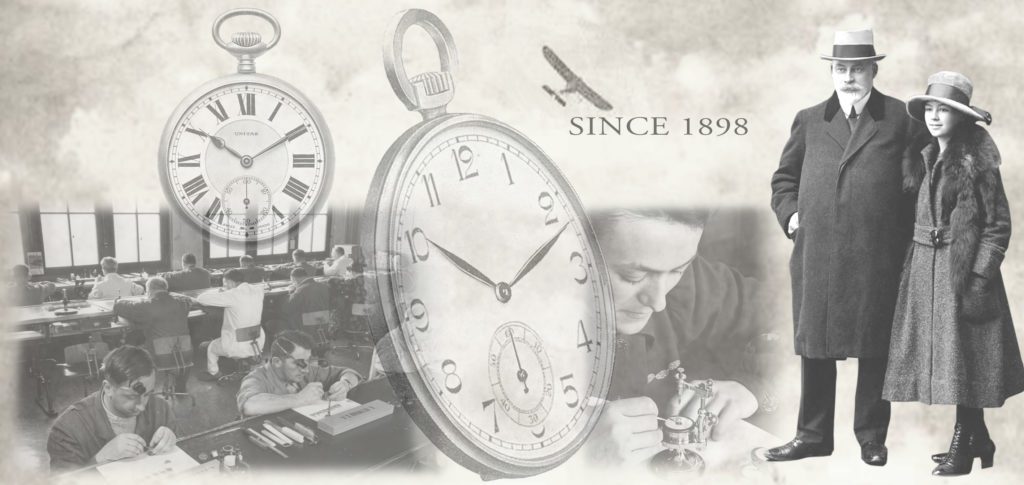 Swiss watchmaking tradition and quality since 1898 – part 1.
More than 120 years of Swiss watchmaking tradition
Chapter 1. from 1898 to 1926
Auguste Reymond was founded in 1898 in Tramelan, the cradle of Swiss watchmaking. This independent company is known for manufacturing high quality Swiss made watches according to the Swiss watchmaking tradition. The history of the Auguste Reymond timepieces, also known as ARSA began when a young entrepreneur of 26 years rents a small apartment in Tramelan. He hires some watchmakers to start manufacturing watches that will bear his name. The success was immediate and in 1903 the company, which manufactured pocket watches, moved to larger premises and employed more than 100 people. The young visionary also set up a workshop in Les Bioux, in the Vallée de Joux. In so doing, the Tramelote brand could claim to be a manufacture, since it now produced its own movements.
In 1909, the ébauches were repatriated to Tramelan and the Bioux workshop was sold to become «Valjoux SA». Auguste Reymond received numerous awards for the quality and reliability of his watches, including a gold medal at the 1910 Brussels World Exhibition and a second gold medal at the 1914 Swiss National Exhibition in Bern. In 1926 Auguste Reymond reached its peak with the acquisition of the Unitas Watch Company in Tramelan. According to Swiss watchmaking tradition, the manufacture developed more than a hundred calibers, recognized worldwide for their impeccable quality and competitive prices.
HERITAGE 1898 COLLECTION
Swiss watchmaking tradition and quality since 1898. 
True to Swiss watchmaking tradition, the HERITAGE 1898 timepieces stylishly reinterpret the classic elegance inspired by the Manufacture's founder.